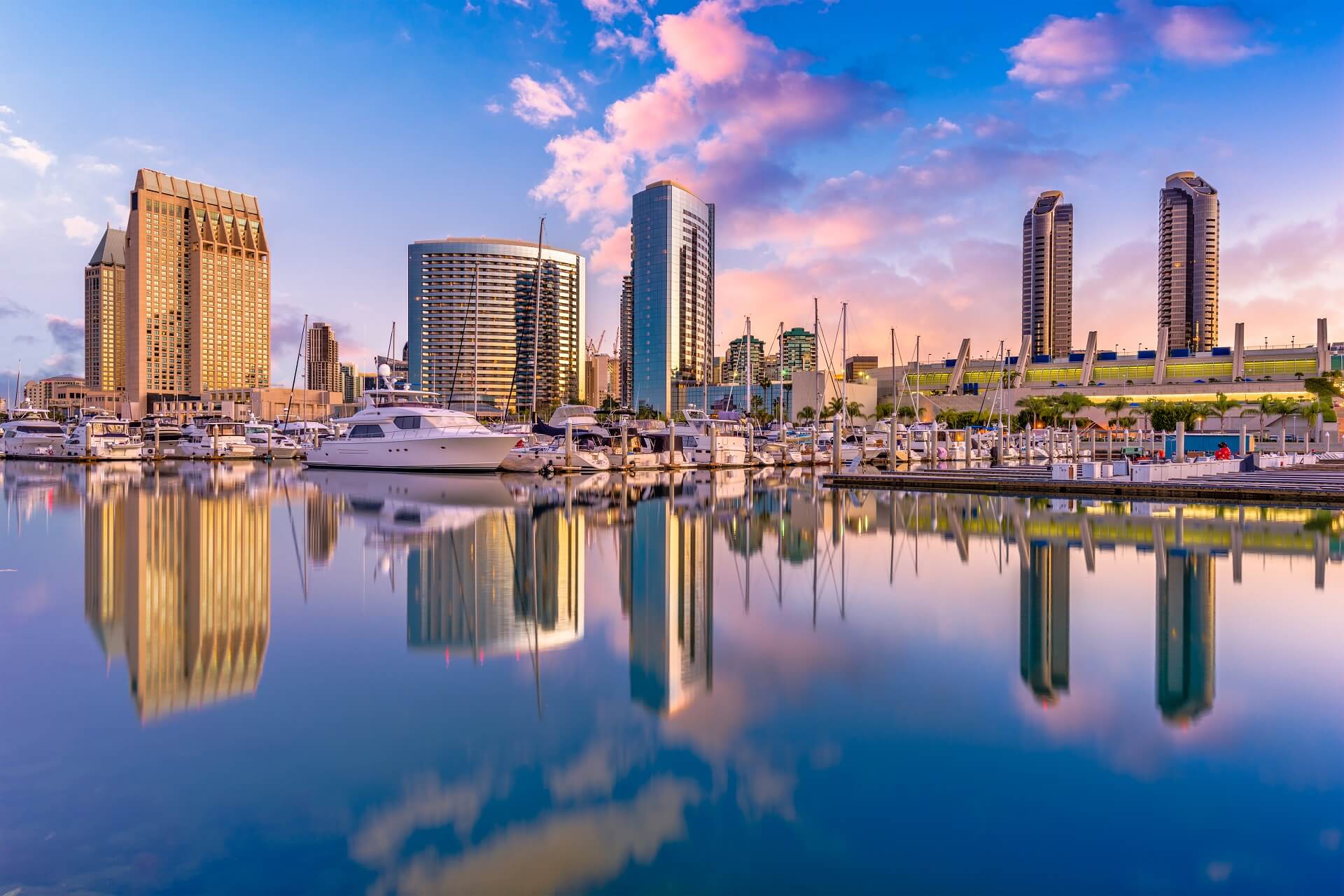 Why people like living in San Diego?
San Diego is a city in California on the Pacific Ocean. It is known for its beaches, parks, and warm weather. The famous San Diego Zoo is in the huge Balboa Park, which is also home to a lot of art galleries, artist studios, museums, and gardens. A large, active naval fleet lives in a deep harbour. The USS Midway, an aircraft carrier that is now a museum, is open to the public.
Recently, the area has become a centre for developing health care and biotechnology.
Military and defense-related activities, tourism, international trade, research, and manufacturing are the main economic drivers in San Diego.
The San Diego River runs through the middle of the city, from east to west. It makes a valley in the middle of the city that separates the north from the south.
The Farmers' Almanac says that San Diego has one of the ten best climates in the United States. The Weather Channel says that San Diego has one of the two best summer climates in the country.
All of these things make it a blessing to live in the area, and the following will make you want to move there:
1. The weather is absolutely perfect
It's not hard to see why San Diego is called "America's Finest City." The average temperature there is around 70 degrees all year long.
One of the best things about living in San Diego is that you don't usually have to plan around the weather because it's usually great outside.
Living in a sunny city is a huge benefit that can't be overstated. So, if you want to move to San Diego to get away from dull winters and temperatures in the single digits, the city will not let you down.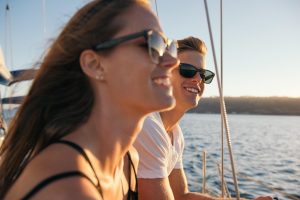 2. There are a lot of things to do outside.
Recreation in the outdoors is a big draw for everyone and a big reason why people move.
There are always fun things to do in San Diego. If you live in San Diego, you'll never be bored because there are so many things to do outside. First of all, you're just a stone's throw from the beach and can surf like a pro.
A lot of the people who work in the area start their day by surfing before going to work. There are also a lot of other things to do, like biking, hiking, fishing, and snorkelling.
San Diego also has a big "Yoga culture." You should sign up for a beach yoga class to see what all the fuss is about.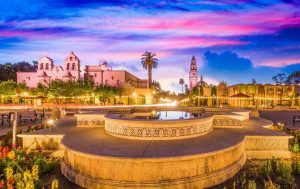 3. A way to get to the beach
In some way, everything in San Diego revolves around the beach, because it has some of the best places to surf in the world.
With more than 70 miles of coastline and an average of 266 sunny days a year, the beaches are perfect for exploring. Some of the most popular beaches are La Jolla, Coronado Beach, and Pacific Beach.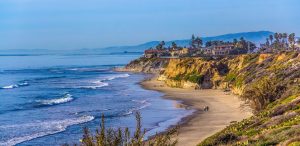 4. Choices of good food
With more than 7,000 restaurants inside the city limits, San Diego is a great place to live for foodies.
People don't realise how diverse the food scene is, but Mexican food is a big deal in San Diego.
Tacos are a way of life that can be eaten for breakfast, lunch, or dinner.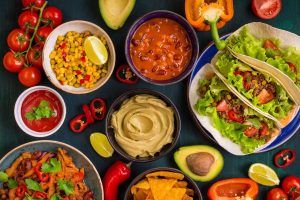 5. The craft beer scene in San Diego
Since there are more than 150 breweries in San Diego, it's safe to say that beer culture is one of the best things about living here.
A small number of San Diego breweries are among the best in the world.
You'll never be thirsty, and there are plenty of great breweries where you can hang out with friends and family.
People often say that San Diego has one of the best craft beer scenes in the United States. This has given it the nickname "America's Craft Beer Capital."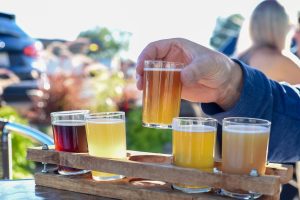 6. San Diego is a city with a distinct diversity
With 1.4 million people, San Diego is the 8th largest city in the United States. Due to its closeness to Mexico, it also has a pretty diverse population: 28% of its people are of Hispanic origin and 59% are white.
Because Spanish is so common in the area, it's easy for everyone to learn it because they hear it every day.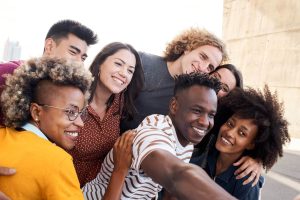 7. The scene for art and culture.
San Diego knows how to please a wide range of tastes and interests. Take Balboa Park, which is the largest urban cultural park in the country.
With 15 museums, beautiful art galleries, botanical gardens, and the famous San Diego Zoo, this city has a lot to offer. You can easily spend a weekend morning doing nothing but exploring this hidden gem.
8. The mood in San Diego is laid-back.
One of the best things about living in San Diego is how laid-back and easygoing everyone is. I guess that's what happens when you live near the beach.
What's not to like about miles of beautiful shores, great breweries, and constant sunshine?
The laid-back atmosphere of a beach town gives the whole city a slower pace, which is very different from its sister city to the north, Los Angeles.

9. San Diego is a great place for millennials
The median age in San Diego is 34.9, so you can bet that there are a lot of people in their 20s and 30s who live there.
There are many small businesses in the city that cater to the interests and hobbies of millennials. It's easy to find quaint cafes, great breweries, charming restaurants, and dreamy plant shops.